Do you answer "Yes" to any of these questions?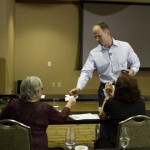 Have you ever wondered how to achieve complete control over your nutrition and fitness? Have you ever wondered how to set realistic health and fitness goals? Do you want clarity on nutrition? We are all on a diet- it is just what is in our diet that we have to take a look at and understand.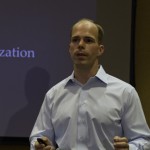 Have you wondered what type of exercise is right for you or what level of frequency, duration, and intensity you should be reaching? You will learn the answers to these questions and much, much more in my personally empowering wellness coaching sessions. I will show you how to create a clear blueprint to a healthier, fitter you. You will have the tools to make confident decisions regarding your health and fitness.
You will learn:
Realistic goal setting and timelines
How to determine your daily caloric needs and why all calories are not created equal
What you must do and what you must have in order to burn body fat
Strategies for the best-quality eating possible- and it tastes great!
What types of exercises are right for you and your unique body
You will also have exclusive access to online sample exercises you can perform anywhere, anytime- learn the tips and techniques the books and magazines don't teach
You will receive a fitness assessment with me at O2 Fitness (an $80 value), where we will sit down together and address your needs and goals and map out personalized plan, just for you.
Contact me now to see how I can help change your life.